Unitree Go1
The World's First Intelligence Bionic Quadruped Robot Companion of Consumer Level
Watch Video
Length * Width * Height (fold)
0.588 x 0.22 x 0.29m
Adaptive Load Capacity
≈ 3-5kg
SSS Super-sensing
10-view Detection
Flexible and
Adaptive Joints
AI Detection,
Human Recognition, etc.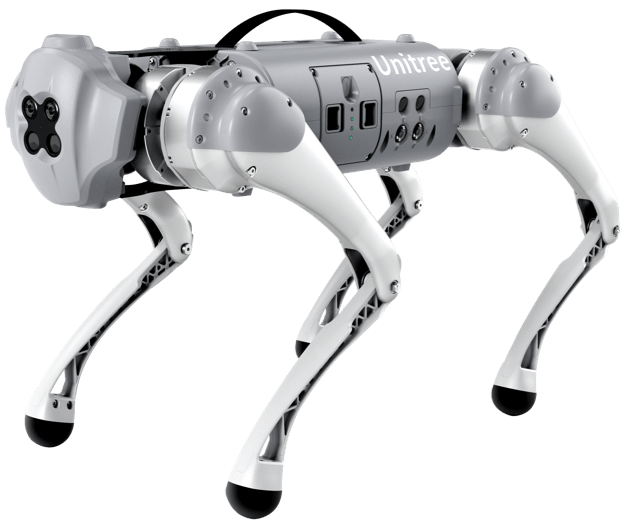 View the Robot Dog Motion Simulation >
SSS Super-sensing System
SSS Super-sensing Viewing Angle Coverage
1 set of fisheye binocular depth sensing angle

≈ 150 x 170°

5 sets of fisheye binocular depth sensing

+

fisheye AI sensing

1 set of fisheye binocular depth sensing ≈ 4 sets of intel realsense sensing angle

Thus: 5 sets of fisheye binocular depth sensing ≈ 20 groups of intel realsense sensing angles

Fisheye AI sensing: human recognition, etc.
ISS Intelligent Concomitant System
Adopt patented wireless vector positioning and control technology
Advantages
The robot is in the person's lateral peripheral vision, it is better than the conventional follow mode with natural human-computer interaction, safe and secure.
No need to always look back and worry about whether the robot is lost or encounters obstacles.
When the environment is complex, people can actively choose a simpler route to help the robot pass.
Robust and Reliable Powertrain
Flexible and Adaptive Joints
The new patented design of ultra-lightweight low-noise long-life power joints.
Body/Thigh Joint C1-8: 520g 23.70N.m (MAX).
Knee Joint C1-8×1.5 ratio 35.55N.m (MAX).
A patented heat pipe-assisted heat dissipation system is built into the vicinity of the knee joint motor.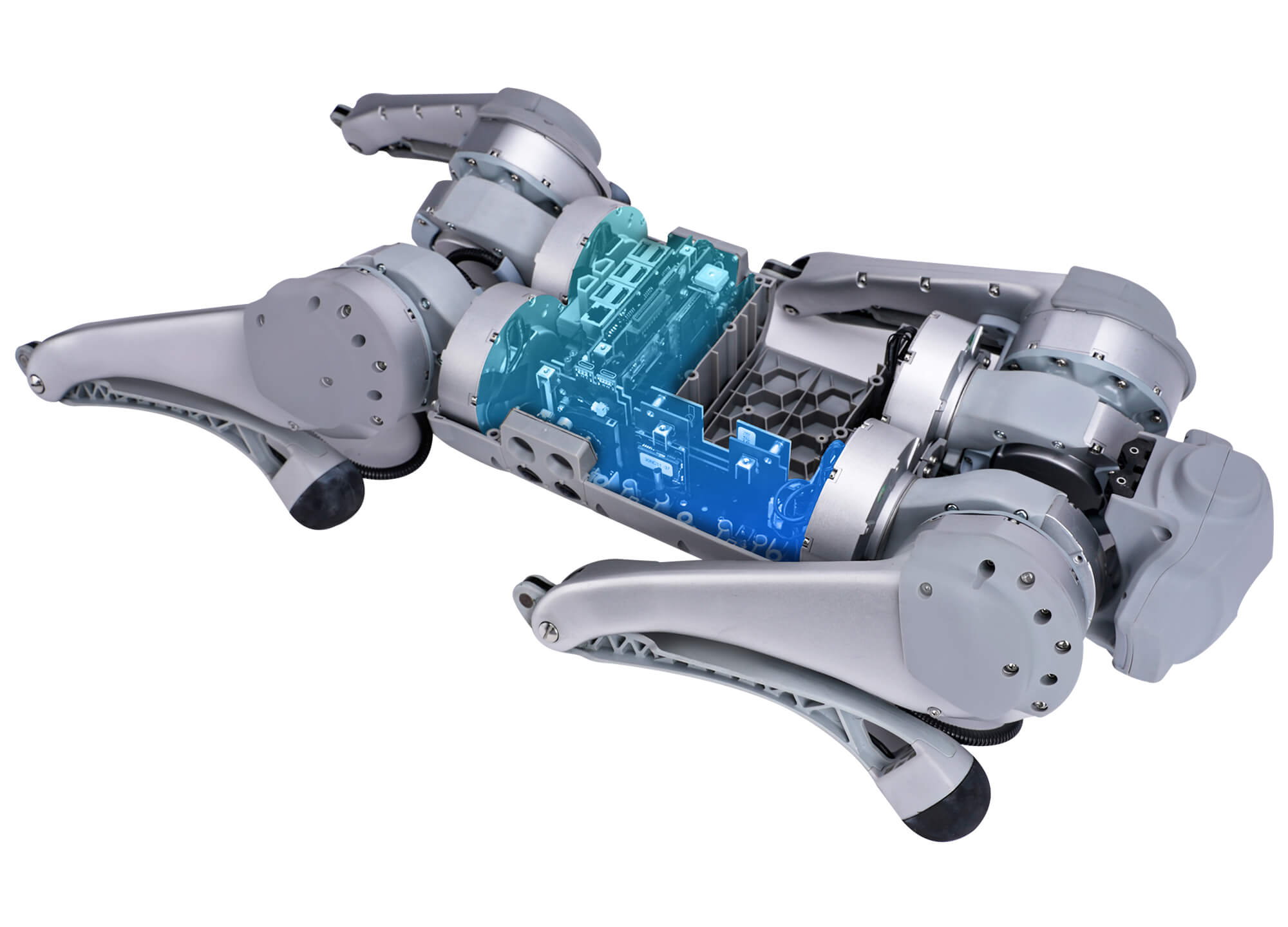 Go1 with Built-in Super AI Hash Rate
Total: 16-core top CPU + GPU (384Core, 1.5TFLOPS)
Reference, NVIDIA TX2 only has CPU (4 cores) + GPU (256Core, 1.3TFLOPS), and the unit price of the chip is 3000+ RMB.
Hight Dynamics
Break the World Record (approximate specifications)
MaxSpeed=2.0/0.425≈4.7m/s (17km/h)
More Excitement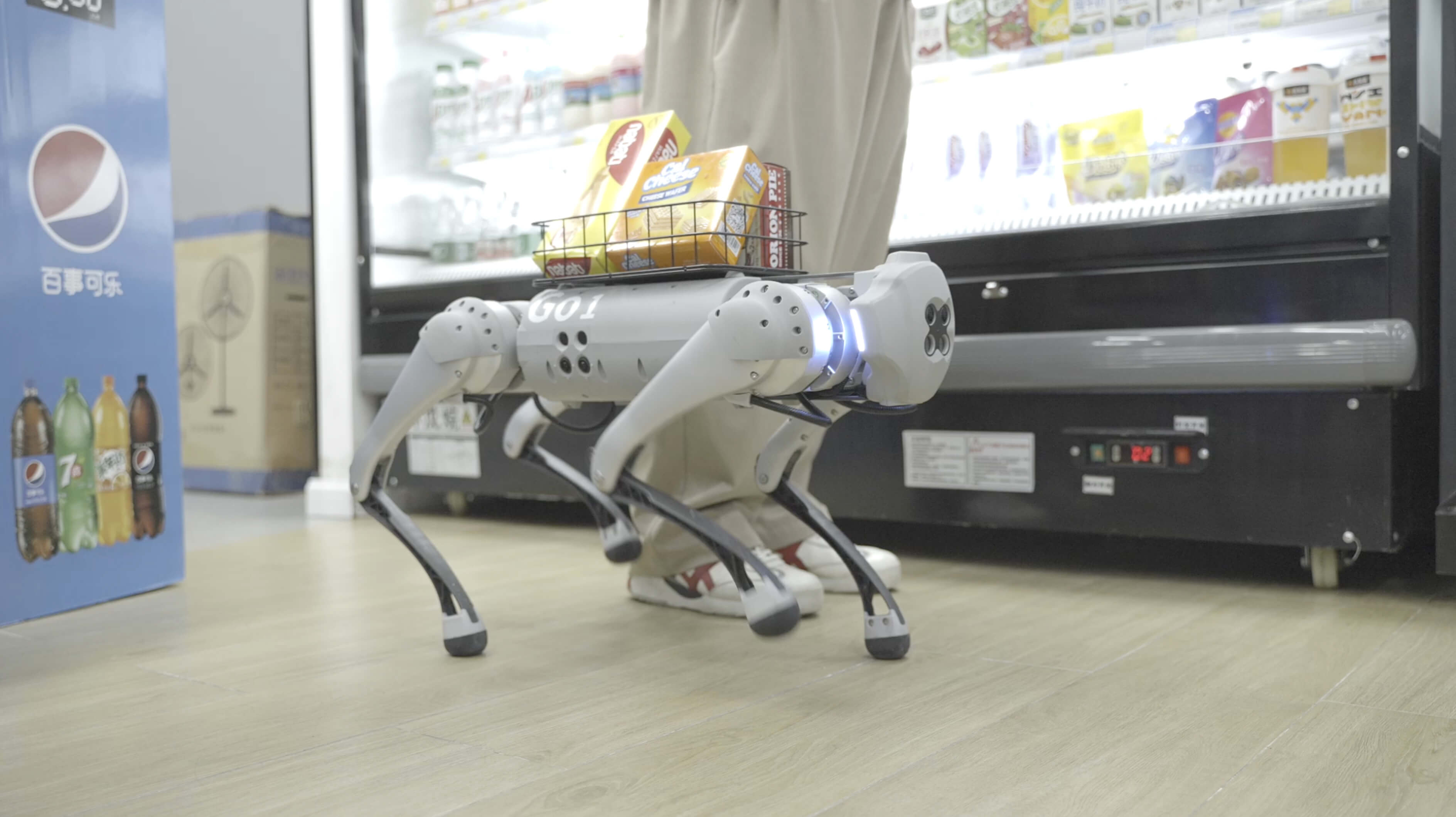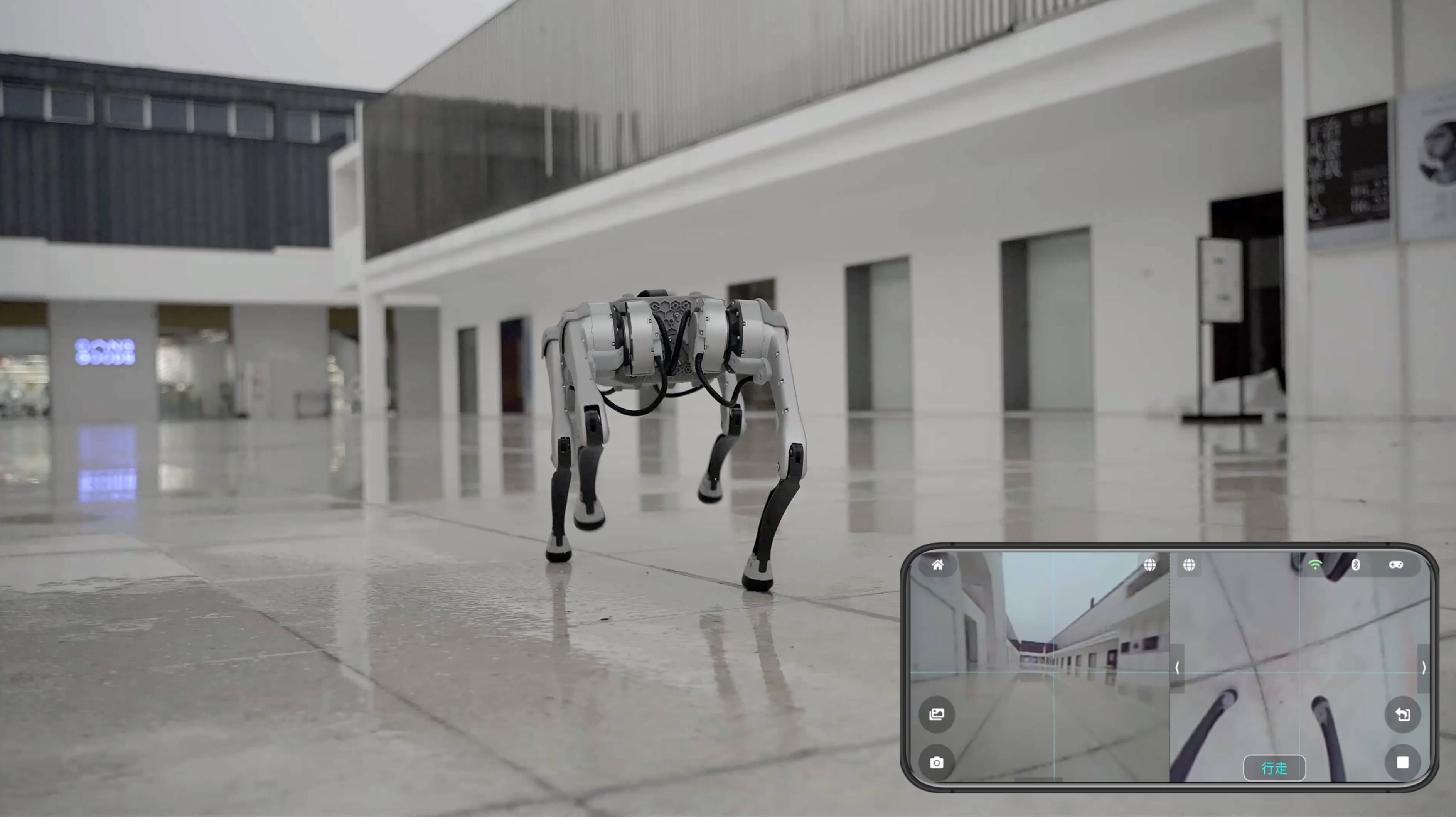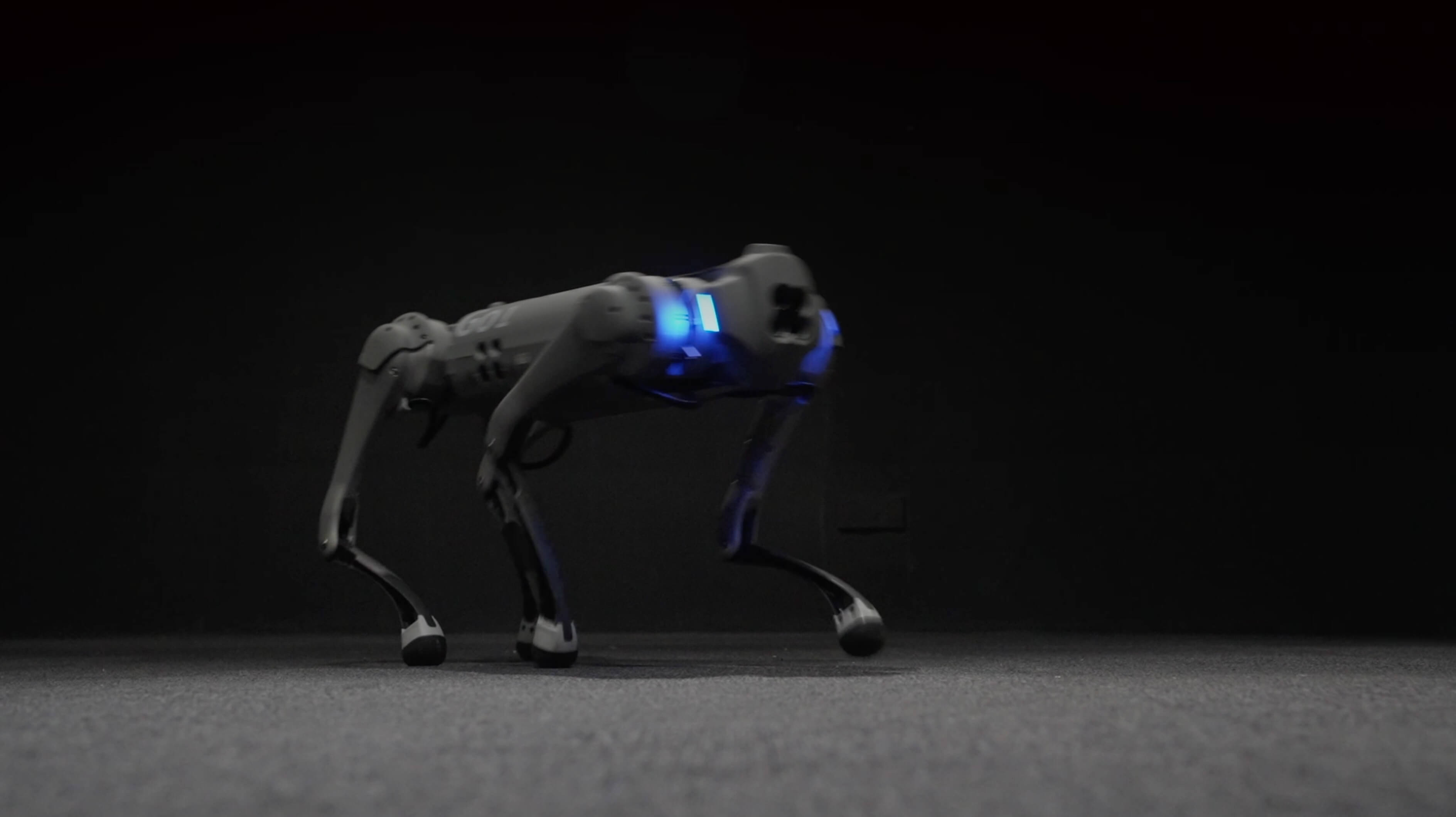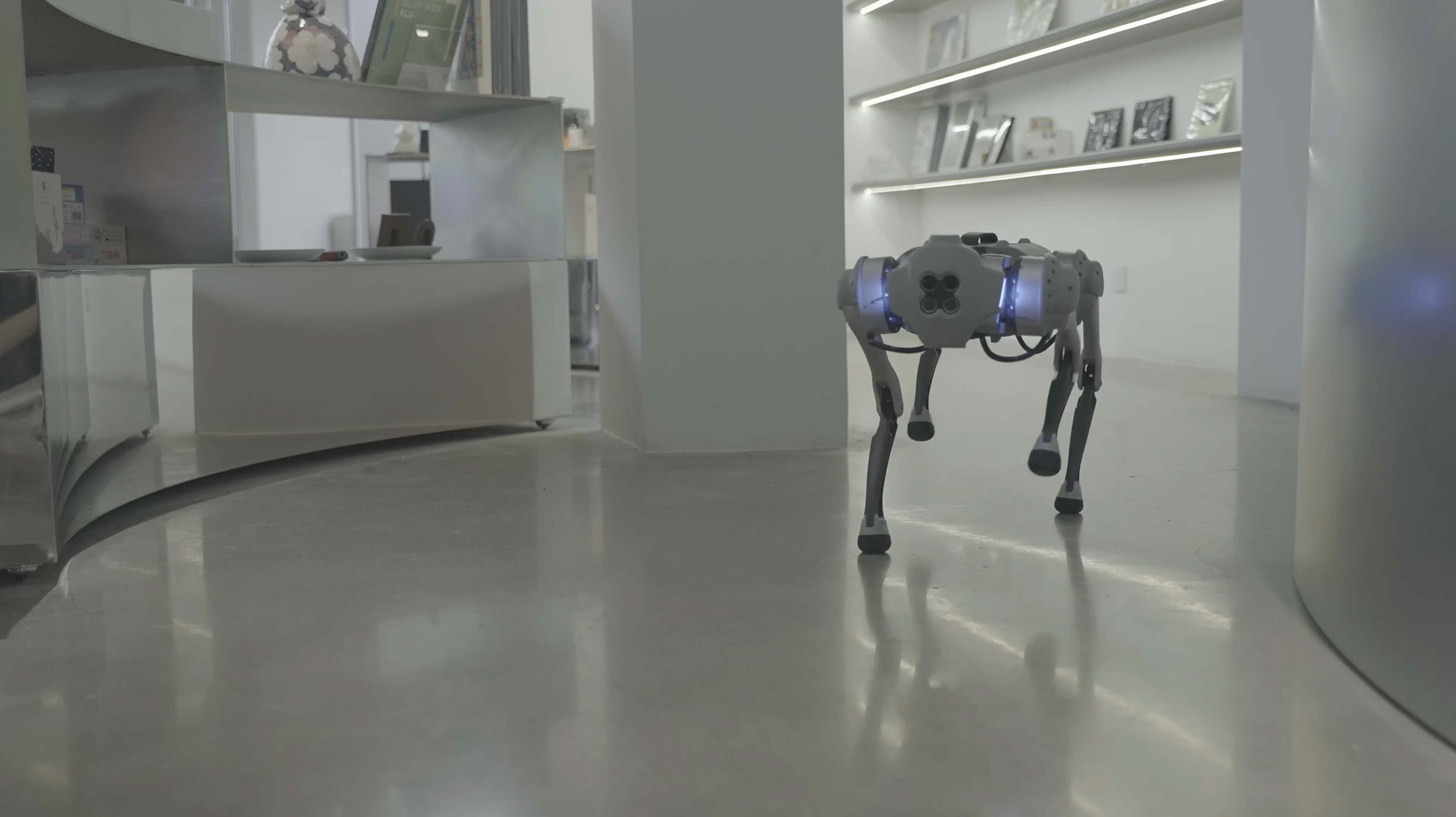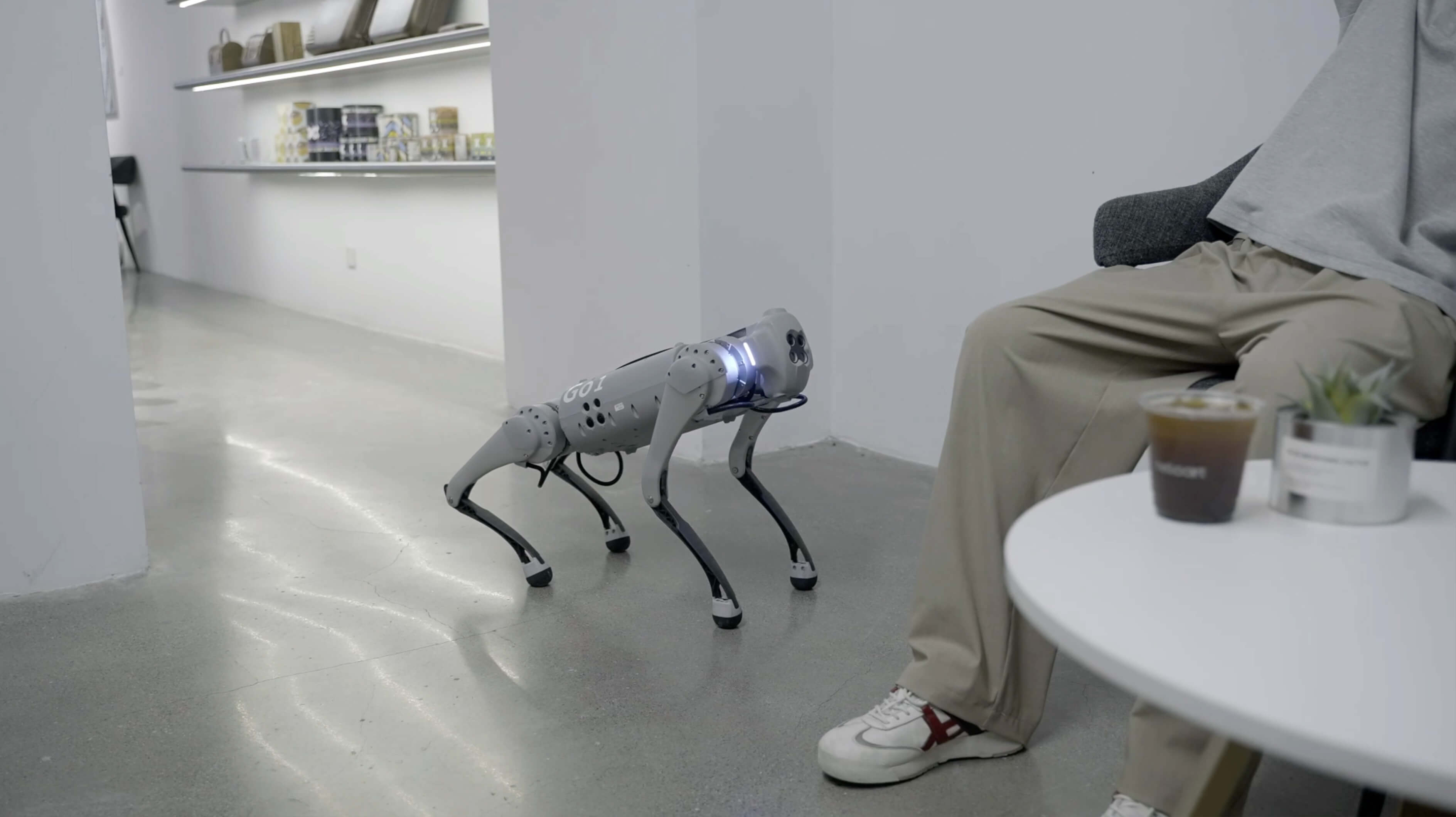 Unitree, Lights Up Human Beings
Parameters/Version
Go1 Air
Go1 Pro
Go1 Edu
SSS 1

Super-sensing System

1*(4*1.43GHz

128Core0.5T)

3*(4*1.43GHz

128Core0.5T)

ISS 1 Intelligent

Concomitant

RTT 1 Pictures

Transaction

Heat Pipe Assisted Heat Dissipation

0 ~ 3.7m/s

(limit ~ 5m/s)

Silver alloy

precision joint motor

Large joint

movement space

body:-49~49°

thigh:-39~257°

shank:-161~-51°

body:-49~49°

thigh:-39~257°

shank:-161~-51°

body:-49~49°

thigh:-39~257°

shank:-161~-51°

Graphical Programming Interface

(provide later)

Scientific Programming Interface

Python Programming

Interface

Foot-end Physical

Force Sensor

Multifunctional Peripheral

Expansion Interface

Price(Tax and freight excluded)

6 months (core components)

3 months (non-core components)

12 months (core components)

6 months (non-core components)
Please be aware that the product that the user gets in hand will differ from the robot in this article in terms of appearance color and individual details. The features and performance metrics are basically the same as mentioned in this article.
The previous world record MIT mini cheetah is 3.7m/s; This speed comes from the product's ultimate speed test, and for safety and stability, the actual speed will be limited. For long-term outdoor operation, please use it in cool weather. Please keep a certain safe distance from the robot when using, especially do not let minors touch the robot which is powered on.
The vector positioning mainly uses radio signals, when there is an obvious obstruction between humans and robots, there is a high probability that the robot will lose the actual position of the person. Therefore, when operating, we can artificially choose an ideal route of travel.
For binocular depth sensing to work properly, please ensure the ambient lighting conditions are good and that obstacles are textured on the surface. There is a possibility of mutual interference between ultrasonic probes, please ensure that there is no ultrasonic emitter around the robot.
At the current time, there is generally only one camera enabled by default.
Due to the complexity of the human living environment, if conditions permit, please choose a more open route to minimize the triggering of the autonomous evasion function of the robot itself.
God View mainly provides a multi-faceted image transmission function, which is convenient for users to view the surrounding and terrain conditions of the robot dog when using the APP control.